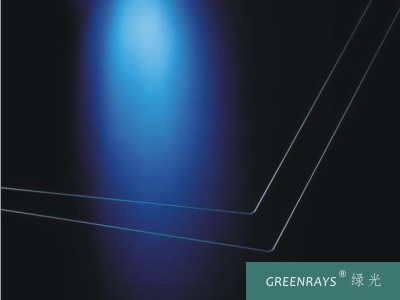 l Introduction:
As emerging mobile applications drive increased demand for thinner, lighter display panels,
Corning's EAGLE XG® Slim glass substrates help panel manufactures meet this demand in
a more cost-efficient and environmentally conscious way, by making the glass free of heavy metals.
EAGLE XG Slim glass is produced using the awardwinning EAGLE XG glass composition and
Corning's proprietary fusion process.
This precise process produces glass substrates with inherent dimensional stability and exceptionally clean,
smooth, flat surfaces.
l Product features:
a) high heat resistance
b) the whole band range has excellent transmission performance
c) good resistance to strong alkali
d) excellent surface shape accuracy
l Technical indicators:
a) Thickness:0.2,0.3,0.4,0.5,0.7,1.1(±0.01mm)
b) Size:440*360,410*410,1500*1850(Maximum size 2880 x 3130 mm)
c) Density (20oC, 68oF):2.38 g/cm3
d) Refractive index nD : 1.5198
e) Luminous transmittance τvD65(d = 1.1 mm) :91.7 %
f) Surface roughness: < 1 nm RMS